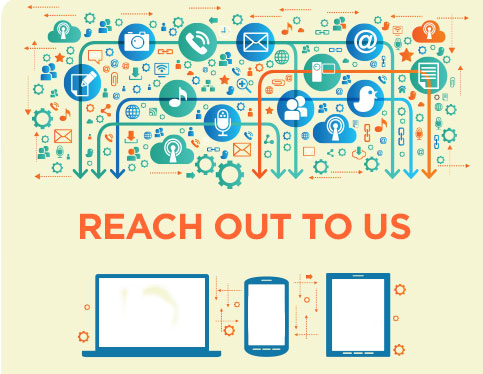 Our Technology Partners

My Tiwi
Minneapolis based company with amazing triggering technology that allows for dynamic creative solutions for banner ads, search. Originally based in weather space as a weather widget for publishers, the business has aggressively expanded into the ad tech world with its dynamic creative capabilities and ability to trigger campaigns based on specific events. http://triggerex.com/

and http://www.totallyinteractiveweather.com/

LotVantage
Tampa based company with innovative technology for the auto business. Pioneers in the use of feed based technologies to serve eBay, Facebook and craigslist.org platforms amongst others. LotVantage and The Networked Planet collaborate frequently on development of auto and real estate products. www.lotvantage.com

SiteWit
Tampa based company with powerful search bid management/optimization technology. Currently developing data sharing platform to utilize data gleaned from search platforms to drive banner campaigns. SiteWit and The Networked Planet are currently collaborating on long tail SEM program for auto dealers. www.sitewit.com

The TradeDesk
New York based company that is a pioneer in the ad exchange trading desk ecosystem. The Trade Desk and The Networked Planet collaborate on specialized banner inventory packages targeted at specific local geographic markets and verticals.
www.thetradedesk.com

The Tiki Wiki Community
Tiki Wiki is a global community of open source software professionals with an immense and diverse array of skill sets. From Montreal, UK, Japan, there is always a Tiki Wiki pro on call to solve any technology, ad or content issue that may arise.
www.tiki.org


In addition to our technology partners, we also have friends in high places that have been willing to help out when we have projects in need. We've tapped the following resources in the past and have good relationships that we can bring to bear if needed:
TruMeasure – analytics
ClickFuel - analytics
West World Media – content feeds
SmartPillars - marketplaces, chat/mobile tech
Collective Media – inventory sources
Claritas/Nielsen – data/approaches
DataLogix – data/approaches
Proximic – data/approaches
eXcelate – data/approaches
121 Mobile - mobile coupon tech
Ben Eason
Strategy, Account Management & Business Analysis
Ben Eason is a pioneer in the local advertising space. Former CEO of Creative Loafing, the nation's 2nd largest alternative newspaper group. Founded two digital ad networks – one for local clients within the alternative newspaper industry and another for daily newspaper clients. Specializes in innovative product design, business modeling and data.
Nico Brooks
Search Engine Marketing, Data Analysis & Research
Nico Brooks is a pioneer in search engine marketing (SEM) and optimization technologies. He managed the team that built the first SEM toolset, GoToast, which was bought by Atlas and later Microsoft. He helped launch the pioneering SEM agency, eonMedia, which was bought by Avenue A. Nico has consulted with many publishers, advertisers and agencies on digital media best practices and optimization, among them Yahoo, GroupM, and Microsoft. In addition to his role at the Networked Planet, Nico is currently a principal at Two Octobers, a digital marketing agency. Nico is a consummate tool builder, with a particular obsession for consumer behavior and marketing ROI.
Jennie Eason
Operations, Campaign Management & Technology Implementation
Jennie Eason was raised by hands-on alternative newspaper publishers. After more than 20 years as a systems engineer and project manager for CheckFree, Jabil Circuit, University of Tampa and other companies, she returned to her roots and built the infrastructure for Creative Loafing's digital business and ad network which included 12 properties and 50+ million impressions monthly.
Kris Skavish
Product Management & Process Optimization
Kris Skavish is a veteran of new media startups and disruptive technology companies. She has held product leadership positions at Webb Interactive, Jabber and Local Matters, successively revolutionizing web publishing, instant messaging and local search. In addition to her role at the Networked Planet, Kris is currently a principal at Two Octobers, a digital marketing agency. Kris thrives on deriving actionable insights from complex data, and incorporating them in to effective business strategy and planning.