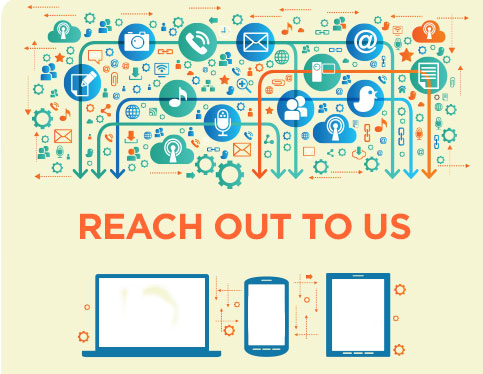 Our Technology Partners

My Tiwi
Minneapolis based company with amazing triggering technology that allows for dynamic creative solutions for banner ads, search. Originally based in weather space as a weather widget for publishers, the business has aggressively expanded into the ad tech world with its dynamic creative capabilities and ability to trigger campaigns based on specific events. TriggerEx

and TiWi

LotVantage
Tampa based company with innovative technology for the auto business. Pioneers in the use of feed based technologies to serve eBay, Facebook and craigslist.org platforms amongst others. LotVantage and The Networked Planet collaborate frequently on development of auto and real estate products. LotVantage
The TradeDesk
New York based company that is a pioneer in the ad exchange trading desk ecosystem. The Trade Desk and The Networked Planet collaborate on specialized banner inventory packages targeted at specific local geographic markets and verticals.
The TradeDesk
The Tiki Wiki Community
Tiki Wiki is a global community of open source software professionals with an immense and diverse array of skill sets. From Montreal, UK, Japan, there is always a Tiki Wiki pro on call to solve any technology, ad or content issue that may arise.
tiki.org
121 Mobile
121 Mobile provides an end-to-end online advertising and marketing solution with amazing attribution and trackability. 121 Mobile was founded in 2012 by a team of industry veterans with deep expertise in online marketing and technology. Headquartered in Princeton, NJ, with a tech team based in Tel Aviv, 121 Mobile is widely used by local businesses, franchisers and resellers across the U.S. 121 Mobile

In addition to our technology partners, we also have friends in high places that have been willing to help out when we have projects in need. We've tapped the following resources in the past and have good relationships that we can bring to bear if needed:
Claritas/Nielsen – data/approaches
DataLogix – data/approaches
Proximic – data/approaches
eXelate – data/approaches
AppNexus - ad serving/data
mMobile - mobile advertising solutions
SpotXchange - video and mobile exchanges
LiveRamp - offline/online data transfer
Lotame - data management platforms
Google Exchange - the Google DoubleClick exchanges

Google Partner
We're an official Google Partner with specialty in Google AdWords, Analytics, Webmaster Tools, DoubleClick, YouTube, and all things Google.


Flyer Planet Digital
The Flyer Planet Digital is our Tampa Bay and South Florida partnership with The Flyer. See Flyer Planet Digital.
Ben Eason
Strategy, Account Management & Business Analysis
Ben Eason specializes in innovative advertising product design, business modeling and data. He's the founder of two digital ad networks – one for local clients within the alternative newspaper industry and another for large daily newspaper clients. He has deep roots in local advertising as the former CEO of Creative Loafing, the nation's second-largest alternative newspaper group.
Jennie Eason
Operations, Campaign Management & Technology Implementation
Jennie Eason keeps The Networked Planet running smoothly because advertising, technology and publishing are in her genes. Born to hands-on alternative newspaper publishers, she later dived into technology and honed her skills as a systems engineer and project manager for CheckFree, Jabil Circuit, the University of Tampa and other companies. Then she combined all her skillsets to build the infrastructure for Creative Loafing's digital business and ad network, which included 12 properties and 50+ million impressions monthly.
Ed Gilmore
Campaign Management, Technical Support, Quality Assurance
Ed Gilmore focuses on Internet solutions for businesses, including website development, SEO and digital advertising. He's helped pioneering software companies hone their products for better end-use experience and improve their technical support documentation. He assisted in testing one of the earliest web-based collaborative meeting platforms and was an early adopter of remote desktop connections for technical support and training.
Clint Bergst
Campaign Management, Databases, Tech Support, Auto Platforms
Clint Bergst is our ace automotive feed and platform troubleshooter. He knows his way around databases and all things auto following a great run at SmartPillars over the years.
Linda Petty
Copywriting
Linda Petty loves figuring out what makes a product hot and what descriptive words will tempt consumers to click on ads and buy. She developed her skills producing the CNN.com/Living section where she wrote stories and headlines, as well as edited and published content that drew millions of readers and resulted in landing on Facebook's top ten list of most-shared stories.
Carolyn Crist
Writer, Editor
Carolyn Crist researches and writes compelling stories for The Networked Planet, as well as for websites, trade publications, newspapers and consumer magazines. The former newspaper staff reporter specializes in business, tech and health stories. Her projects can include multimedia storytelling and data visualization. Carolyn runs her own communication company, teaches journalism at the University of Georgia, and updates the Tampa Planet website.
Melissa Harward
CMS & SEO
Melissa Harward assists in building content and strengthening SEO impact for The Networked Planet. The University of Georgia graduate also serves as the operations manager for an online behavioral health services platform.
Nico Brooks & Kris Skavish
SEM, SEO, Data Analysis, Product Development & Research
Nico Brooks and Kris Skavish are principals at Two Octobers

, a digital marketing agency and work closely with The Networked Planet to develop leading edge digital products to serve local advertisers. Small, smart & relentlessly analytical, Kris and Nico thrive on diving into complex data and discovering actionable insights she can use to sharpen effective business strategy and planning.
---